4 Ways to Market Yourself as a Realtor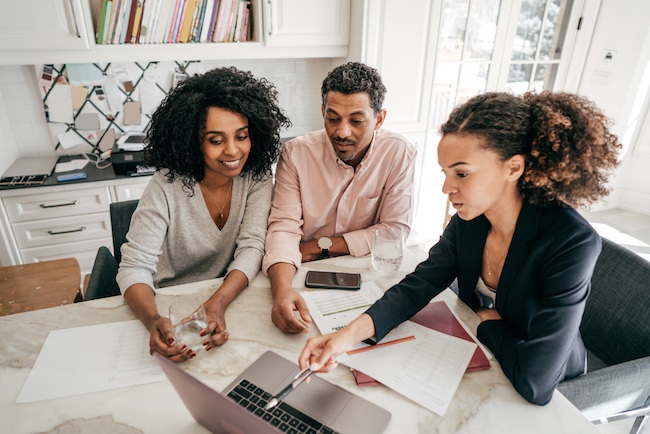 The real estate market is one of the most competitive markets, and as a realtor, you need to keep finding new ways to stay in the competition and get new clients.
As the real estate business is evolving, it is time to keep implementing new strategies in the business. As a realtor, you should employ a wide range of various tools that can benefit your firm. The most critical component is promoting your expertise. It could be challenging to generate any sales at first, but with skills and advanced techniques, you will eventually experience a greater return on investment.
But how to market yourself as a realtor? Keep reading to find out.
Having an Impressive Website
In a world where online marketing is the top way to market your business, you need to have a solid online presence through a website. A website is the key to standing out and representing yourself as a professional realtor.
A website promotes your business to potential clients and aids in brand awareness. It lets people know about your brand By letting people know what your brand represents. A website gives users trustworthy information, which makes your business stand out from the competition.
Advertising is Must
There is no business growth without advertising your business online and attracting customers. Paid advertising provides excellent results to businesses and has shown successful results, and advertising provides a platform to target audiences online and helps in lead generation.
There are good odds that your website will score well in the results of Google searches if you have created one that employs different search engine optimization tactics. When someone searches for a service like yours online, showing up high in the search engine will ensure your webpage is seen, and they can contact you for additional details. You'll have the chance to grow your client base. As a realtor, you need to advertise your services and business online to grow your real estate business and generate leads.
Sending Postcards
If you are thinking about how to market yourself as a realtor, postcards are one of the few strategies that work brilliantly when done regularly. A postcard requires a few additional procedures for creating and sending. You must choose a design, perhaps even a unique photograph, write a message, and mail it. It demonstrates that you put the time and effort necessary to accomplish something kind for a person you care for.
Postcards were not only a simple means of communication; however, they were also enjoyable to acquire. Getting a postcard in the mailbox may be joyful, and it is an unexpected way to show your services without being too direct. Additionally, it differs significantly from modern gestures.
Setting Goals
Before promoting your expertise, you must first create particular objectives. What specific goals do you have for your business and to grow it? They are a practical way to get things done and eventually discover your expertise. Ensure that you are aware of how to achieve your objectives after you have set them.
As a realtor, you need to set targets and achieve them. They may include generating a specific amount of leads each day or hitting a monthly sales target. Whatever you decide, be sure you understand how to gauge your success and continue improving over time. You need different strategies and techniques to succeed in the long run as a realtor.