How to Make Your Office More Welcoming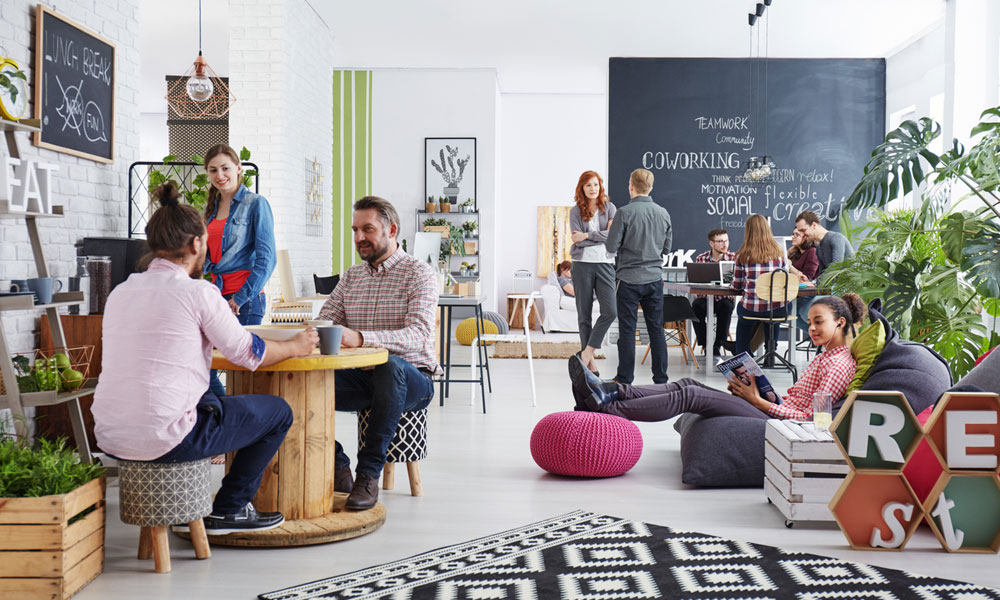 When clients or employees come to your office, it's important that they feel welcome. Nobody wants to step into your office building only to feel that it's drab, dirty or a miserable place to be. Your office is a reflection of your business and its professionalism, so make sure people get the best possible first impression when they visit you. Here's how you can make your office a more welcoming place to be.
Have a reception desk
Nothing is worse than turning up to an office for a meeting only to find there's no sign of where to go and nobody to greet you. Visitors end up standing around awkwardly trying to phone you, which makes a poor first impression. You should at least have a doorbell entry system, or ideally, a manned desk, so someone is always there to help visitors.
Make sure your office is clean
A clean office is essential for creating a welcoming environment. People simply don't feel at ease if they go somewhere that's dirty or dusty, and it creates a very bad first impression. If you don't have time to do your own cleaning, you can look for commercial, office and industrial cleaning in Sydney, so that you can get a deep clean now and again, or even a regular weekly or monthly cleanse of the important areas.
Declutter
Clutter is another major culprit in making a workplace look unprofessional and messy. Some things that can cause clutter in a workplace include:
Personal items on desks
Paper files
Unused computer equipment
Pining paper to walls
Old furniture
The good news is, nowadays it's very easy to get rid of clutter simply by going paperless. Opting for a digital office means you can get rid of most paperwork. You could put any important documents in storage, especially things you don't need very often, and save yourself a lot of space. Consider implementing a clean desk policy too, so that people's personal items are put away at the end of each day.
When you declutter, you'll likely find your office feels much lighter and more spacious and is easier to clean.
It's not difficult or expensive to make your office more welcoming. Just a few changes can ensure your workplace looks much more professional and ensures people who come into your office get a good first impression. Decluttering and cleaning can even improve morale and productivity among your own employees, so it's something that is worth doing.