Why Doesn't Evaporative Cooling Work When It's Humid?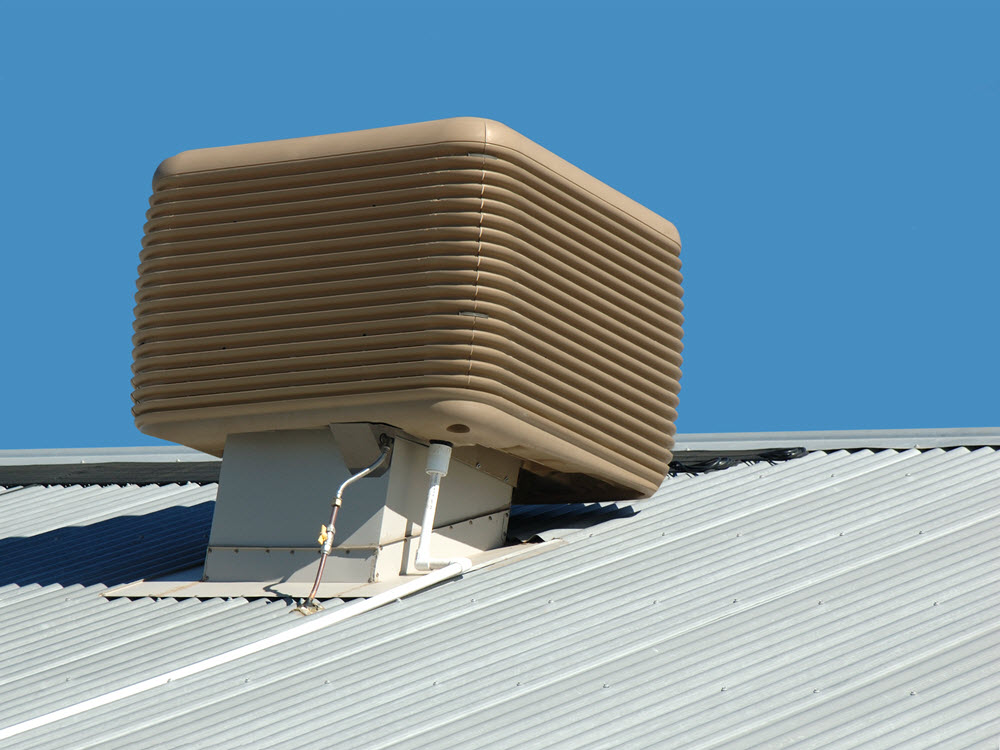 Evaporative cooling is arguably the most energy-efficient and environmentally-friendly method for cooling a home, especially in warmer climates. However, the efficacy of these systems can be significantly reduced when humidity levels rise. If you're wondering why the performance of your evaporative cooling in Melbourne reduces when it's humid, this article will explore the reasons behind the diminished performance of evaporative cooling systems under humid conditions and discuss alternative solutions for maintaining a comfortable environment in your home.
The Science Behind Evaporative Cooling
To understand why evaporative cooling in Melbourne struggles to perform efficiently in humid environments, you must first grasp how the process works. At its core, evaporative cooling relies on the natural principle of evaporation to lower surrounding air temperatures.
An evaporative cooler typically consists of a fan that draws in warm outside air through water-soaked pads or filters. As the air passes through these damp surfaces, some of the water evaporates into vapour which carries heat away from the surrounding area. This cooled air is then circulated throughout your living space.
The key factor determining how effective this process will be is known as relative humidity – essentially a measure of how much moisture is already present in the atmosphere compared to what it could potentially hold at that temperature.
Relative Humidity & Its Impact on Evaporating Cooling Efficiency
When relative humidity increases due to high moisture content in warm outdoor air (such as during summer months), there's less capacity for additional water vapour to be absorbed by that same volume of saturated air, meaning there's less potential for heat removal via evaporation within an evaporative cooler system.
As such, you may find your evaporative cooling becomes far less efficient during periods with elevated humidity levels, often resulting in higher indoor temperatures than desired or even increased discomfort caused by excessive dampness within your home environment.
Alternative Solutions for Maintaining Comfort During High Humidity
If you live in a region that experiences high humidity levels, it's essential to consider alternative cooling solutions for times when evaporative cooling in Melbourne may not be sufficient.
Some logical options include:
Air Conditioning – Traditional air conditioning systems work by removing moisture from the indoor environment while also lowering temperatures, making them ideal for use during humid weather conditions. If you primarily rely on evaporative cooling, it's always good to have a conventional air conditioner just in case you need a backup system.
Hybrid Cooling Systems – These systems combine the benefits of both evaporative and traditional air conditioning technologies to provide effective temperature control under varying humidity levels.
Ventilation & Insulation Enhancements – Improving your home's natural ventilation (such as installing vents or windows) can help alleviate the discomfort caused by high indoor relative humidity levels, while upgrading insulation materials can help maintain stable internal temperatures irrespective of external temperature fluctuations.
Final Thoughts on Evaporative Cooling & Humidity
While evaporative cooling is an excellent option for energy-efficient climate control in many parts of Australia, its performance is heavily reliant on ambient atmospheric conditions – particularly relative humidity levels. When planning your home's cooling system, ensure you take into account regional variations in weather patterns and select a solution that can be tailored to handle your specific needs.